Snuff making is our passion and we do it with complete dedication.
It all begins with PROCURING the right tobacco leaves for the best flavour & aroma. T.S.M. Snuff Company, one of the best snuff manufacturers in India procures the premium quality tobacco leaves from Andhra Pradesh.  
Once we procure the best tobacco leaves, we sit to SEPARATE the leaves from the stalk. This process is considered very significant in the making of snuff as it contributes to the authentic flavour of the snuff. We separate the stalk & leaf before further processing of the tobacco leaves. 
The tobacco leaves come in big sizes. Now, it is time to CUT the leaves into smaller bits & pieces for easy processing. Tobacco leaves when cut into small pieces get easily fried and ground.
Later, we fry the leaves in the traditional method of frying using firewood. The frying of tobacco leaves is done using a slow heating process in the most traditional way to preserve the natural flavour & original aroma. We are very keen in supervising the frying process as it defines the quality of the snuff. 
Once we finish frying, we begin to SORT the fried tobacco based on their crispiness. Some are totally fried, some on an average scale and few need a little more frying time. Our skilled staff sort the fried tobaccos which have thick veins & midribs to give some extra heat and fry it completely.  After all the leaves are fried uniformly, they are all set to get ground with natural ingredients to make the traditional authentic snuff powder.  Your Original Umbrella & Temple Car Madras Snuff Powder is Ready – take a sniff!
"Passion drives Perfection"
We as a company are head over heels to follow our passion as a profession with perfection!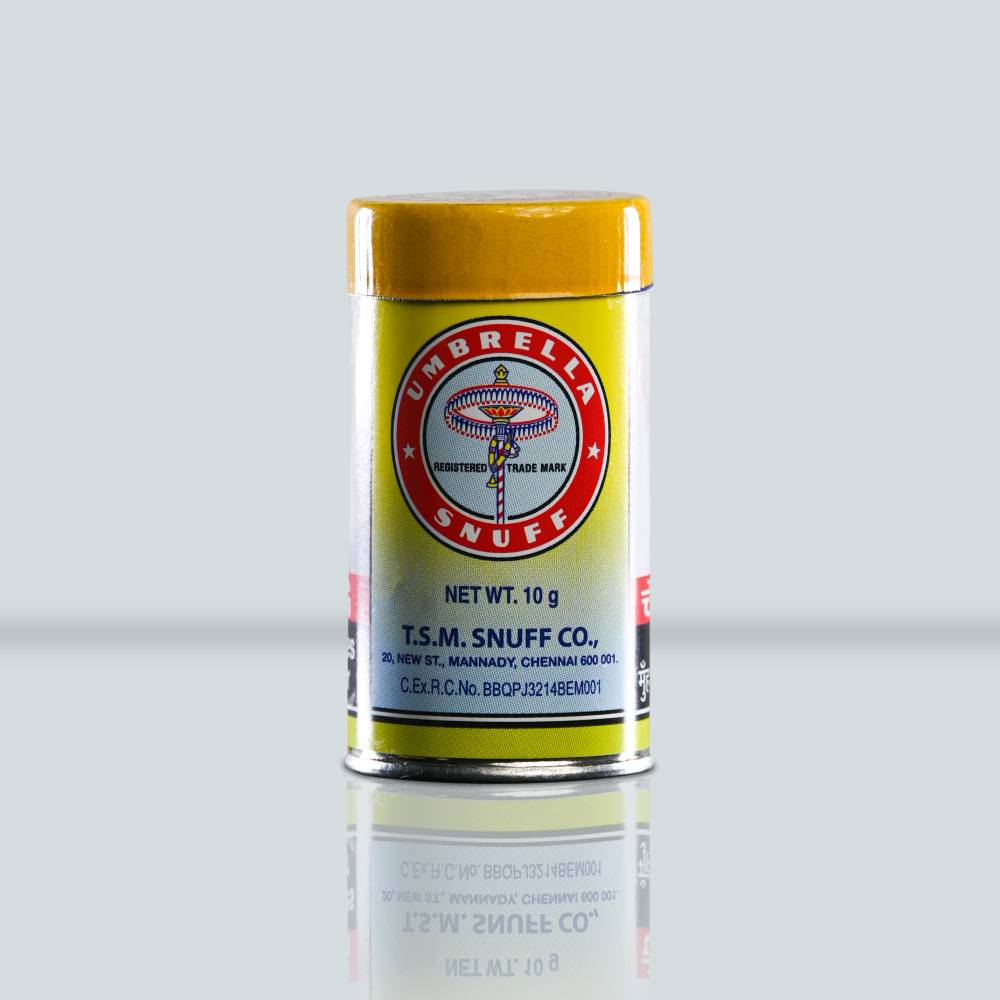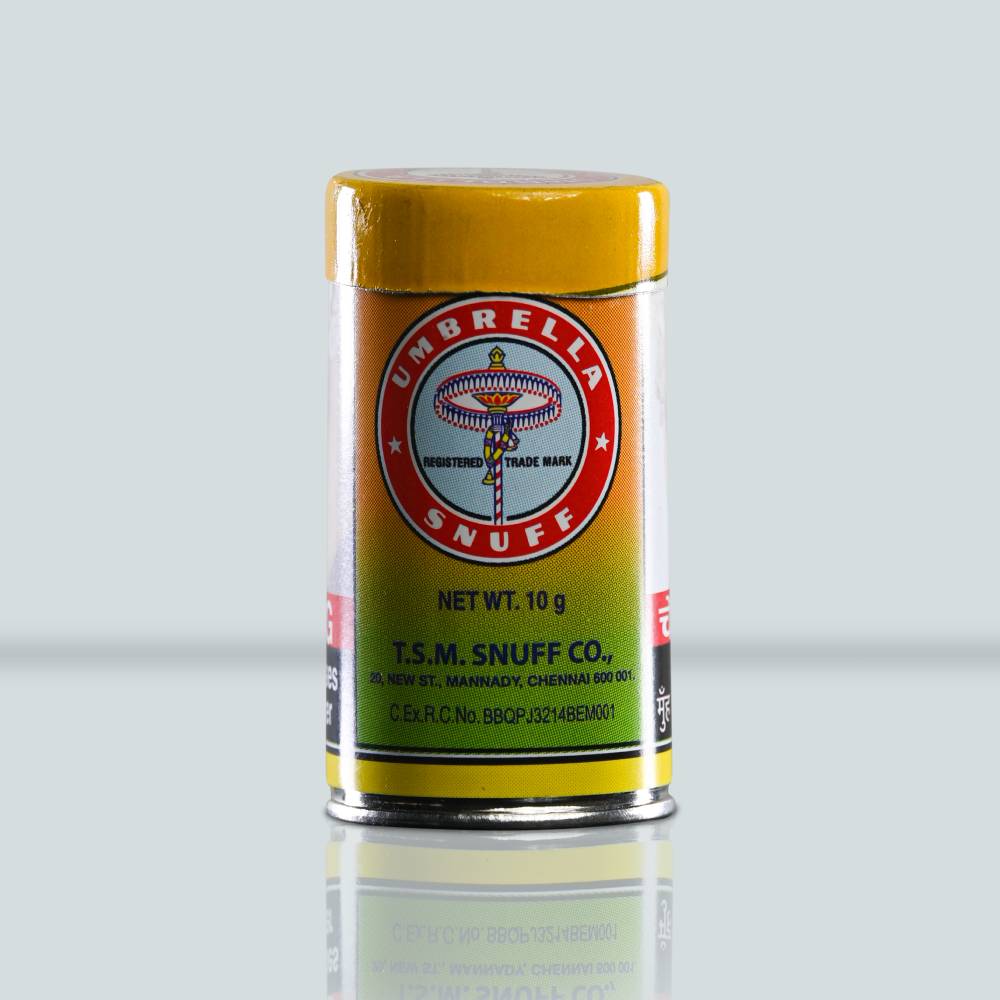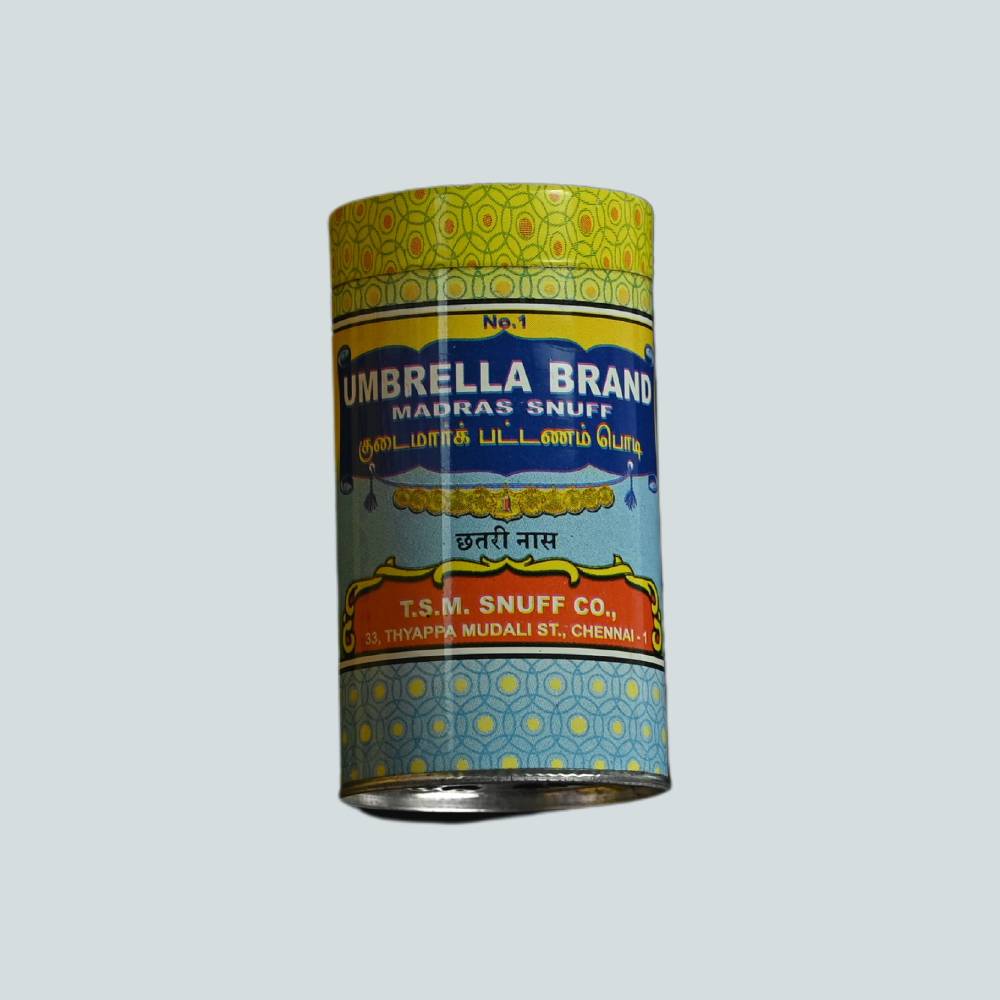 Golden Super Special Snuff