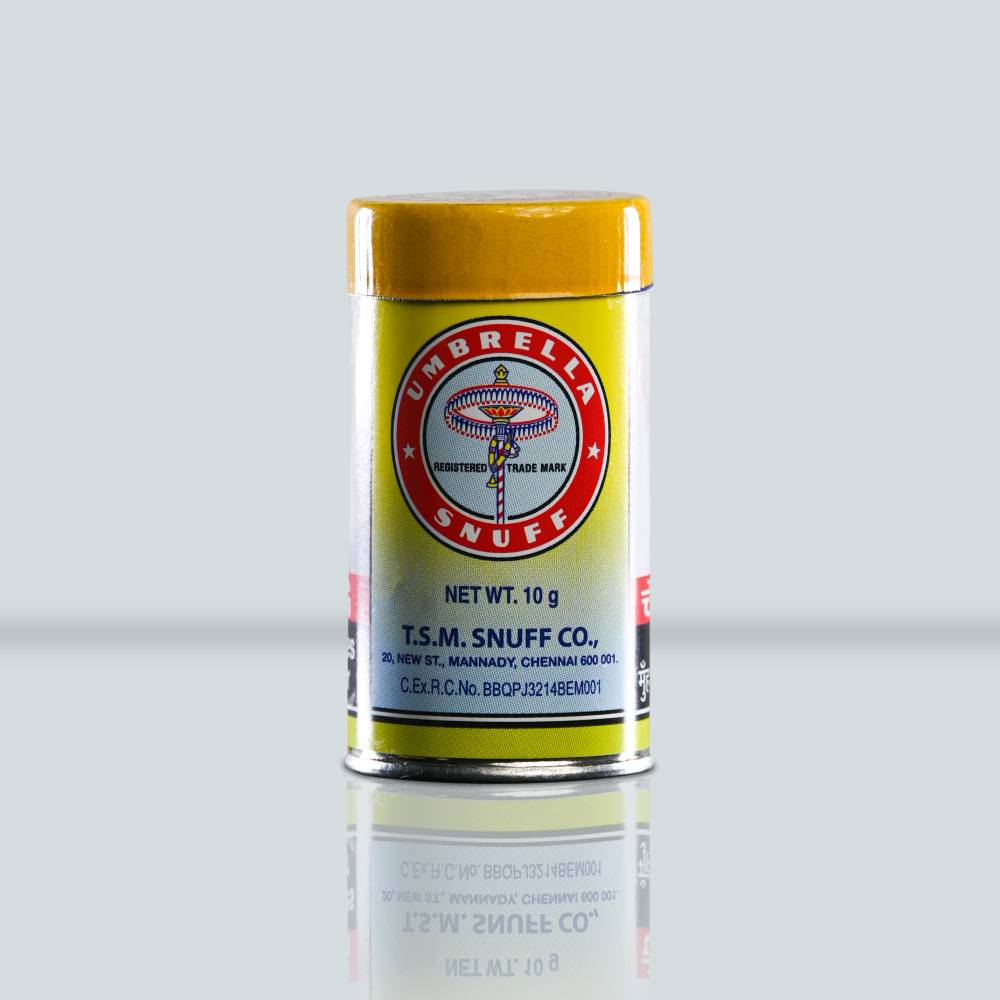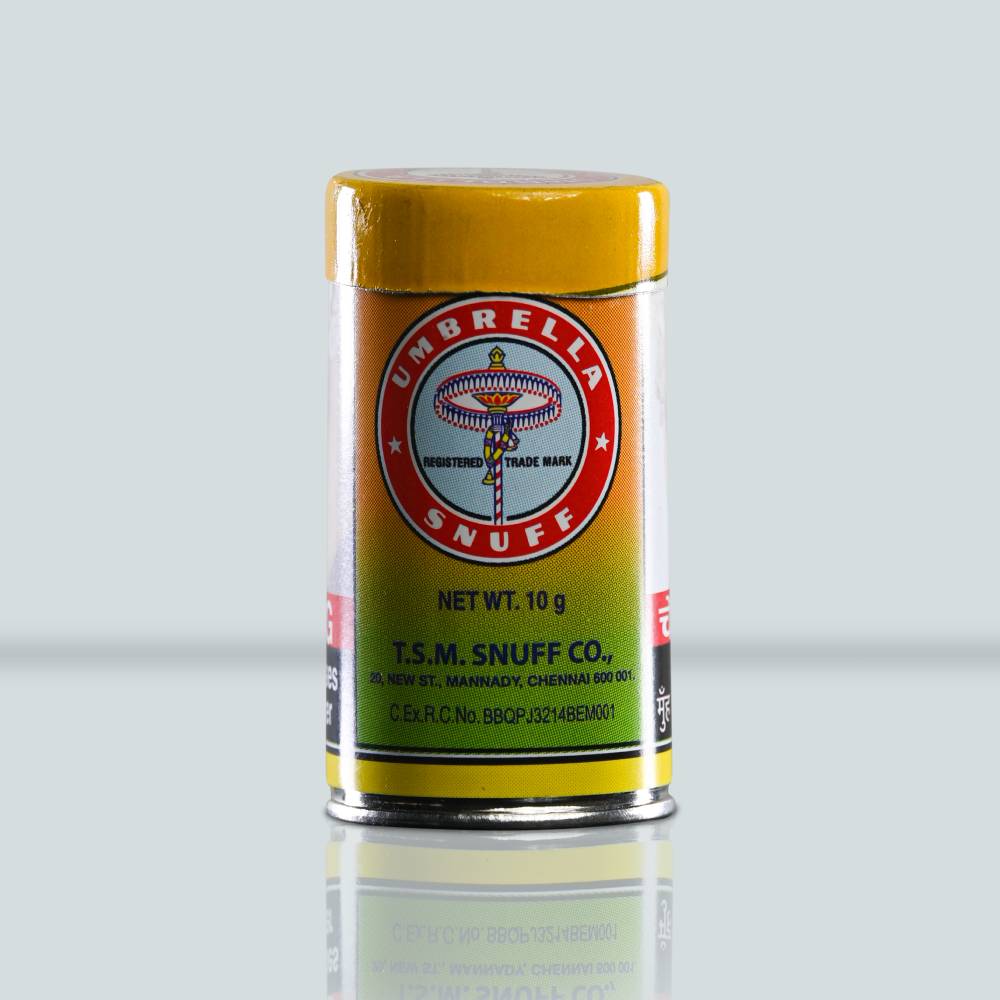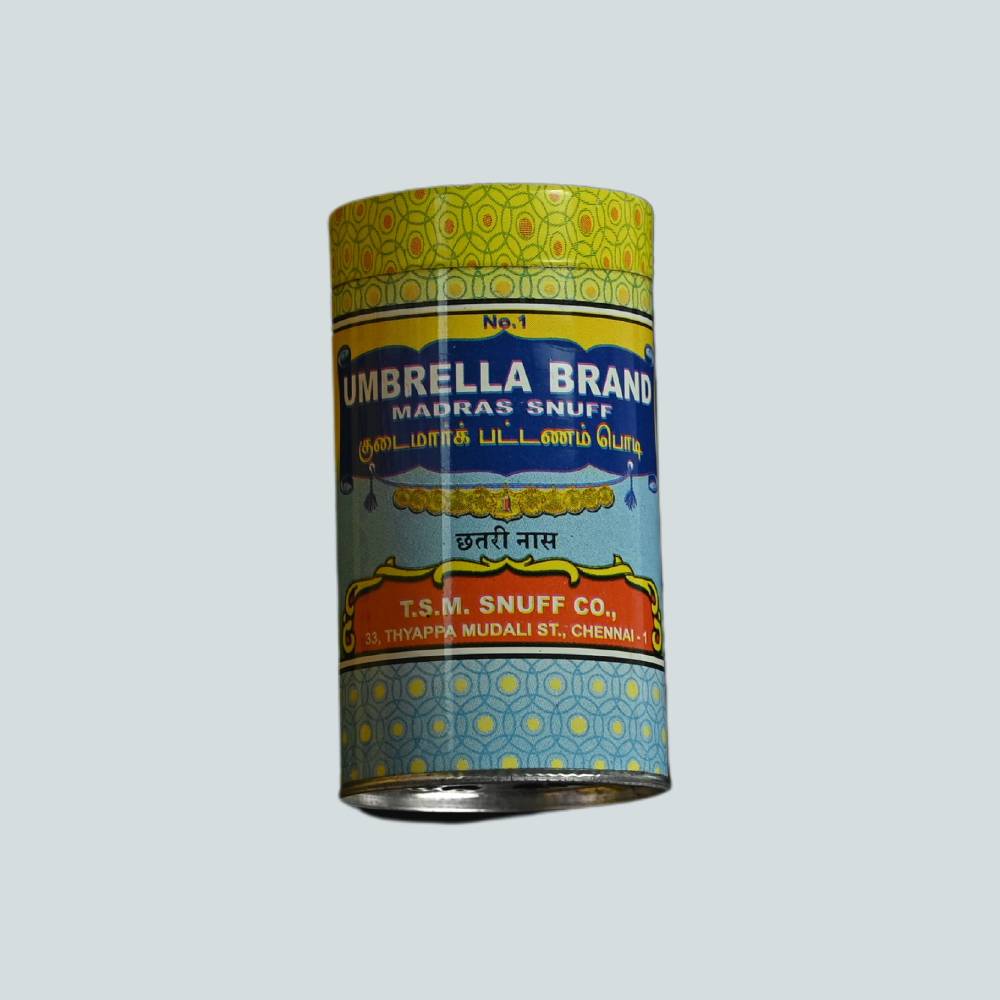 Golden Super Special Snuff
TSM Snuff Company sells "Umbrella Brand Snuff" only in Bangalore rural and urban and Udupi district in Karnataka.
TSM Snuff Company does not sell "Umbrella Brand Snuff" in Tamil Nadu, Andhra pradesh, Pondicherry and Andaman and Nicobar Islands.
Copyright © 2022 TSM Snuff Company – All Rights Reserved.